PRIVATE LABEL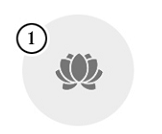 Fragrance Formulation
Choose from our wide selection of pre-formulated scents or create something completely from scratch. Our master perfumer can create any perfume you describe, whether you want to put your twist on an existing fragrance or create something entirely new.
We provide you with samples throughout the entire process, tweaking the formula based on your feedback until the fragrance is perfect.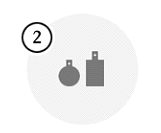 Bottling and Labeling
Once the formulation is complete, you'll have the option to choose from an array of custom designed perfume bottles, creative caps and various labeling styles.
Just as with the fragrance formulation, if our existing catalogue of options doesn't fit your vision, we can custom create containers to your specifications.

Packaging
Finally, we label your completed product with your name, logo, and any other information you wish to include. The end-result is a professionally manufactured and packaged fragrance unique to you.
Pricing varies depending on the requirements of your fragrance and packaging, but we can easily provide you with a quote by phone or email. Contact us today to discuss your vision!
As a leading private label fragrance manufacturer, RIFESHOW is committed to ensuring that you are pleased with the process and the end result.
Contact us today to discuss what we can create for you!